5. Empowerment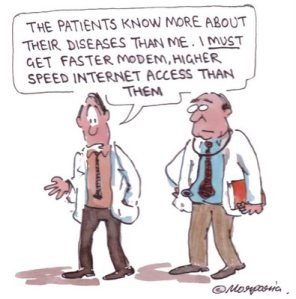 Gæster: Peter Danholt og Anders Albrechtslund
Læringsformål
At få en forståelse for empowerment begrebet i forskellige sammenhænge.
At udforske forholdet mellem empowerment og ANT
Aktiviteter
Lars: Velkomst og generelt om empowerment (45min - slides)
Peter: Oplæg om empowerment i sundhedsvæsenet (45min)
Anders: Oplæg om empowerment og overvågning (45min - slides)
Pensum
(135 sider)
De fleste tekster kan downloades gratis online, hvis man bruger AU's netværk.
Page, Nanette & Czuba,  Cheryl (1999): Empowerment: What is it? In Commentary, vol. 37, no. 5.   

Baggrund

Mohan, Giles (2006). Beyond participation: strategies for deeper empowerment. In: Cooke, Bill and Kothari, Uma eds. Participation: The New Tyranny? London: Zed Books, pp. 153–167.  

Baggrund

Berg, M. (1998). The Politics of Technology: On Bringing Social Theory into Technological Design. Science, Technology & Human Values, 23(4), 456–490. doi:10.1177/016224399802300406  

Baggrund

Albrechtslund, A., & Glud, L. N. (2010). Empowering Residents: A Theoretical Framework for Negotiating Surveillance Technologies. Surveillance & Society, 8(2).  

Overvågnings oplæg

Gomart, E., & Hennion, A. (1999). A sociology of attachment: music amateurs, drug users. In J. Law & J. Hassard (eds.), Actor network theory and after (pp. 220–248). Oxford [etc.]: Blackwell.  

Diabetes oplæg - baggrund
Andet materiale
Foreslå gerne relevante links og materialer i kommentarerne!